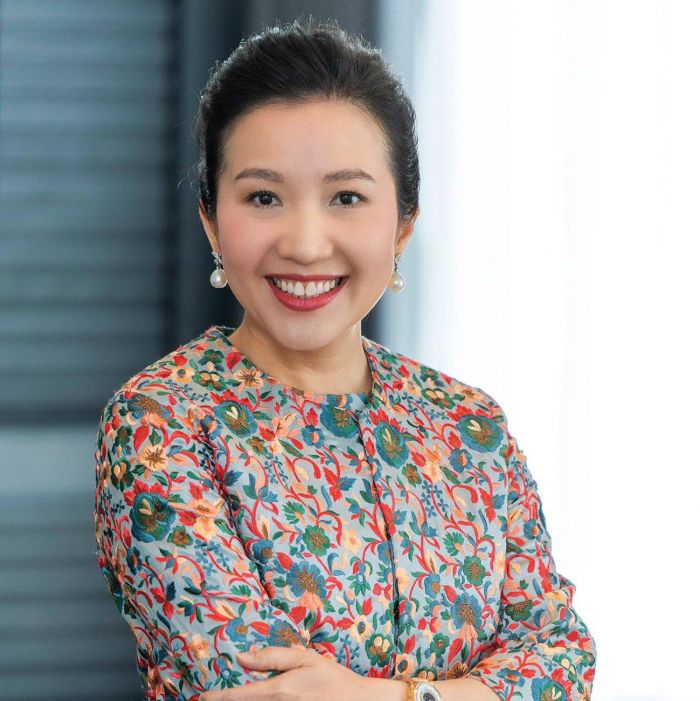 Ron GluckmanContributorAsiaI cover business, innovation and entrepreneurs across Asia.COURTESY OF ASSET WORLD CORP.
Flush with cash from one of Thailand's biggest IPOs, Asset World Corp. CEO Wallapa Traisorat is building new hotels and refurbishing tourist landmarks in hopes of a post-pandemic boom.
With Covid-19 still keeping foreign tourists away from Thailand's pristine beaches and bustling cities, leaving more than 80% of hotel rooms unoccupied, one would expect the CEO of one of the country's largest developers of hospitality, retail and office properties to hunker down. Instead, Wallapa Traisorat, CEO of Asset World Corp. (AWC), has mapped out a 100 billion baht ($3.2 billion) five-year growth plan to position her company for a post-pandemic tourism boom. "It's a short-term impact that we are facing right now," she says. "We see huge potential growth and strength in Thai tourism."
Wallapa's optimism is backed by financial muscle and vision. For one, AWC is a family affair. The chairman is her father, Charoen Sirivadhanabhakdi, who is No. 3 on this year's Thailand's 50 Richest, with a net worth of $12.7 billion. The rest of the board includes her mother, who is the vice chair, and her husband, who is a director. Together, family-controlled entities own the lion's share of the company. Wallapa is also among a handful of women CEOs leading a major Thai company.
PITI A SAHAKORN/LIGHTROCKET VIA GETTY IMAGES
For another, AWC is cashed up, having done a $1.6 billion IPO in October 2019, just months before the pandemic struck. Spearheaded by Wallapa, it was the largest-ever listing by a real estate firm on Thailand's stock exchange. The company now sports a market valuation of around 146 billion baht, with shares trading at roughly 4.5 baht, down from the offering price of 6 baht.
tourist landmarks in hopes of a post-pandemic boom.