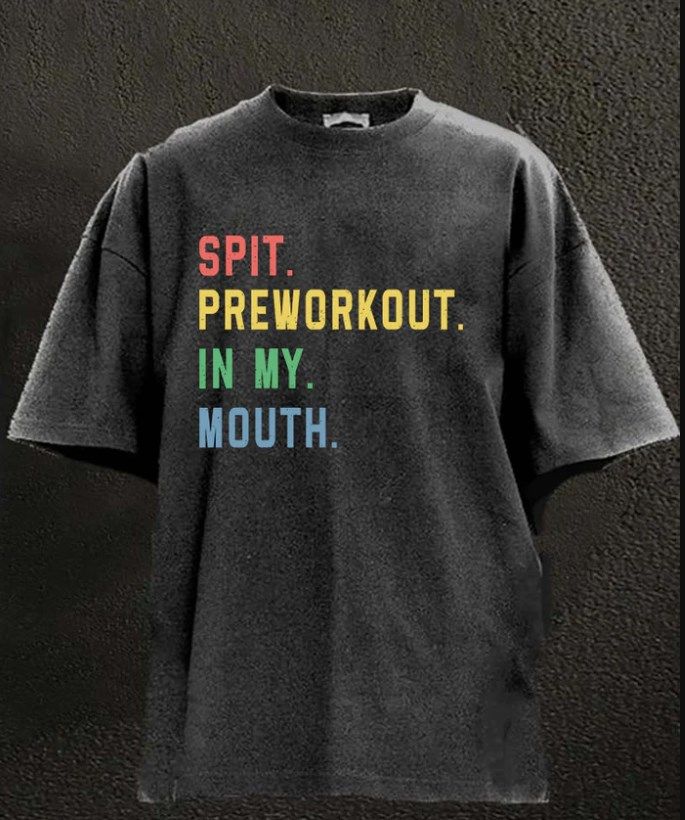 As the summer heat rolls in, it's time to update your workout wardrobe gym shirts with functional and stylish options that will keep you comfortable and motivated during your fitness routines. In this article, we will explore essential workout wear for men that is specifically designed for summer. From moisture-wicking fabrics to breathable designs, these clothing items will help you stay cool, dry, and performance-ready throughout your summer workouts.
Beat the heat with moisture-wicking tops that are specifically designed to keep you cool and dry during intense workouts. Look for workout shirts made from moisture-wicking fabrics such as polyester blends or technical materials. These fabrics help draw sweat away from your skin, allowing it to evaporate quickly and keeping you comfortable. Opt for tops with mesh panels or strategic ventilation to enhance airflow and breathability. Moisture-wicking tops are ideal for high-intensity workouts, cardio sessions, or any activity that generates sweat, ensuring you stay focused and fresh in the summer heat.
Stay light on your feet with lightweight and breathable shorts that offer both comfort and functionality. Choose shorts made from lightweight materials such as nylon or polyester blends that provide breathability and allow for optimal airflow. Look for designs with moisture-wicking properties to keep you dry and cool. Consider shorts with built-in mesh briefs for added support and ventilation. Opt for a relaxed fit or a style that allows for unrestricted movement. Lightweight and breathable shorts are perfect for activities like running, cycling, or any workout where freedom of movement and ventilation are crucial.
Invest in sweat-wicking and stretchy bottoms, such as performance leggings or shorts, to enhance your summer workout experience. Look for bottoms made from moisture-wicking fabrics that efficiently manage sweat and keep you dry. Opt for stretchy materials like spandex blends that offer flexibility and ease of movement. Consider bottoms with a supportive elastic waistband and a comfortable fit. Moisture-wicking and stretchy bottoms are perfect for activities like weightlifting, yoga, or any exercise that requires a wide range of motion. Stay comfortable and focused during your workouts with these performance-driven options.
Choose footwear that provides the perfect combination of breathability and support for your summer workouts. Look for athletic shoes with breathable uppers, such as mesh or knit materials, that allow air to circulate and keep your feet cool. Opt for styles with cushioning and responsive midsoles to provide comfort and reduce impact during high-intensity activities. Consider shoes with supportive features like arch support or stability technology, depending on your specific needs. Proper footwear is essential for maintaining comfort, stability, and preventing injuries while you engage in activities like running, cross-training, or gym workouts.
Don't forget to protect yourself from harmful UV rays when exercising outdoors. Wear a wide-brimmed hat or a moisture-wicking cap to shield your face and head from direct sunlight. Consider wearing sunglasses with UV protection to protect your eyes. Apply sunscreen to exposed areas of skin, including your arms, legs, and neck. Consider wearing UV-protective arm sleeves or lightweight, breathable sleeves for additional sun protection. These accessories not only safeguard your skin but also add a touch of style to your workout ensemble.
Elevate your summer workouts with the right workout wear for men. Choose moisture-wicking tops, lightweight shorts, sweat-wicking bottoms, breathable footwear, and sun protection accessories. By selecting the right clothing items, you can optimize your comfort, performance, and style as you strive for your fitness goals in the summer season.
Best Time to Join Ironpandafit.com Independence Day Pre-sale up to 30% off now.Kinds of affordable panda gym clothing high quaility are provided for you!Free Shipping for $69+.
Buy 1 Get 1 10% off
code :
10OFF
Buy 2 Get 2nd
20% off
code :
20OFF
Buy 3 Get 3rd
30% off
code :
30OFF
Buy 5 Get 6th
FREE
code :
FREE
Just visit
https://www.ironpandafit.com
and choose your best panda workout clothes
with fast delivery now.