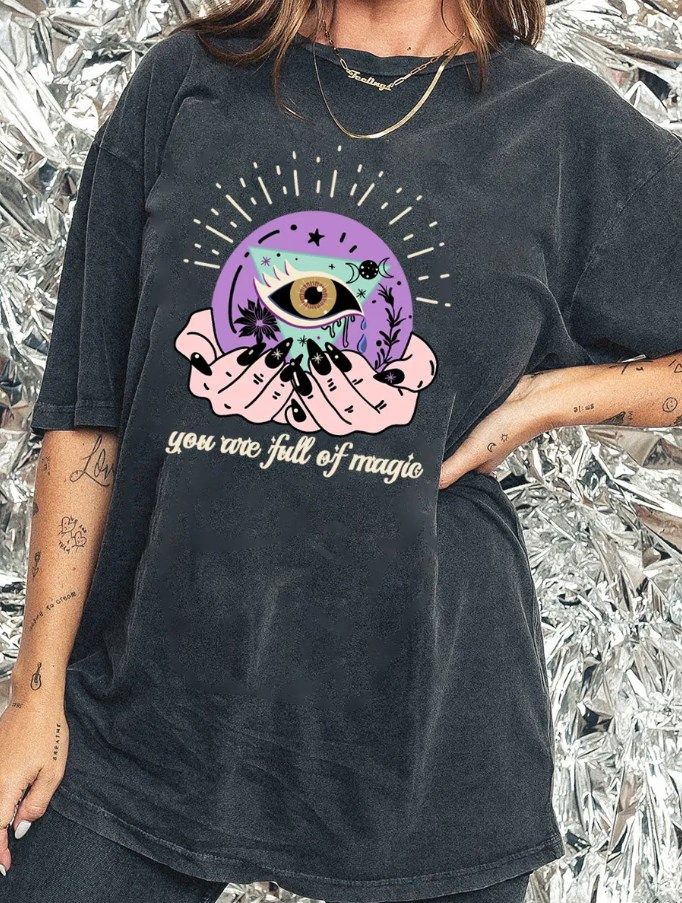 With the arrival of summer, it's time to refresh your wardrobe and celebrate your style oversized shirt with fabulous plus-size outfits. Gone are the days when fashion options were limited for curvier bodies. Today, the fashion industry offers a plethora of stylish choices that allow plus-size individuals to embrace the season with confidence and flair. In this article, we will explore the top plus-size outfit choices for summer, ensuring you look and feel amazing all season long.
Maxi dresses are a summer staple that perfectly blend comfort and style for plus-size individuals. These floor-length dresses flatter all body types, elongating the silhouette and creating a feminine and elegant look. Opt for lightweight fabrics such as cotton or chiffon to keep cool in the summer heat. Whether you choose bold prints, vibrant colors, or soft pastels, maxi dresses effortlessly transition from daytime outings to evening soirees, making them a versatile and chic choice for any summer occasion.
Jumpsuits and rompers are trendy and fashionable options that offer both style and convenience for plus-size individuals. Look for designs with wider leg openings and adjustable waistlines to ensure a comfortable and flattering fit. These one-piece wonders can be dressed up with statement accessories and wedges for a night out or paired with sandals and a denim jacket for a casual daytime look. Jumpsuits and rompers provide a modern and fashion-forward aesthetic that celebrates your curves and exudes confidence.
Create stylish and versatile outfits by pairing flowy tops with high-waisted bottoms. Choose tops with lightweight fabrics and relaxed silhouettes that allow for easy movement and breathability. Combine them with high-waisted skirts, shorts, or jeans to accentuate your waistline and create a flattering hourglass shape. Experiment with different colors, patterns, and textures to express your unique style. This combination offers endless possibilities for casual outings, brunch dates, or even beach trips, ensuring you feel comfortable and stylish wherever you go.
Layering is a great way to add dimension and style to your plus-size summer outfits. Consider lightweight kimonos or cardigans that can be effortlessly thrown over tank tops or dresses. These layering pieces add a touch of elegance while providing coverage and comfort. Opt for sheer or crochet styles to embrace the summer vibe, or choose bold prints and vibrant colors to make a statement. Kimonos and cardigans allow you to adapt your outfit to changing temperatures and provide an extra layer of confidence to your overall look.
This summer, let your plus-size style shine by embracing a variety of fashionable outfit choices. From flowing maxi dresses to chic jumpsuits, versatile separates, and stylish layering options, there is a perfect plus-size ensemble for every occasion. Embrace your curves, express your unique style, and step into the season with confidence, knowing that the fashion world has endless options to help you look and feel your best all summer long.
Best Time to Join Boldoversize summer sale up to 20% off now.Kinds of affordable Printed plus size T-shirts,leggings,swimsuits and other accessories with high quaility are provided for curves! All Products with L-5XL is available. Free Shipping for $79+.
10% off
for order $49+ code :
SUM10
15% off
for order $79+ code :
SUM15
20% off
for order $99+ code :
SUM20
Just visit
https://www.boldoversize.com/
and choose your best oversize tee & t-shirts
with fast delivery now.