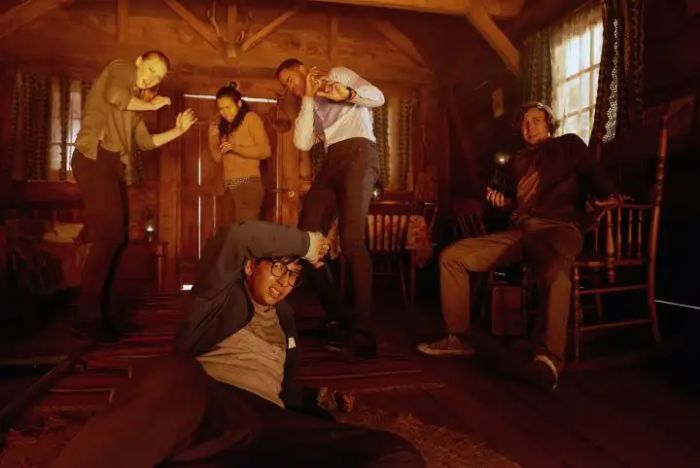 Birthdays are all about a day full of fun and enjoyment with your near and dear ones. From kids to even adults, everyone loves to make their birthday a special day in the year and thus celebrate it uniquely.
With your birthday edging closer and closer, you might still be at a loss as you look for birthday party places in Bangalore for adults. But not anymore. This article aims to bring before you the top 4 birthday venues in Bangalore that can give your birthday party a much-needed twist. Read on to find out more!
Visiting the Breakout Escape Games in the city can be a lifetime experience for every person in your group. Hunting for clues and riddles inside a locked room to finally getting out is a unique experience that you can now add to your bucket list!
Must-try escape room games:
i.Murder Mystery
ii.Curse of the Pharaoh
iii.Classified
Unique features of this place:
•This Mystery room is a famous place amongst both locals and tourists.
•Having hosted 500+ birthday parties, Breakout is a great place to host all your private events.
•The authority provides you with a private space and a VIP lounge as you choose to celebrate your birthday party here.
•Sufficient parking space is also offered on the premises.
•Professional emcee and photographers offered from the authorities' side will help make your birthday memorable.
•Breakout also offers exciting things to add to your parties like face painting, tattoo art, chocolate fountain, and many more!
2.The Marzipan Café
Started by a young and talented Greek home-cook, this can be a nice and cozy place to host your upcoming birthday.
Unique features of this place:
•It is a small and cozy café cum bakery that serves its customers authentic and ravishing Greek cuisine to devour, making it amongst the best birthday places to check out!
•You can choose between the outdoor and the indoor seating arrangement available at this place.
•Choose from the finest available collection of desserts, and do not forget to try out the cheesecakes served at this place.
•Upon choosing to celebrate your birthday here, you can also get a special birthday cake from the authorities' side!
•You can hire third-party decorators to decorate the place as per your desire.
•Even artists and entertainers can also be hired from outside to enliven your party!
•There are also a couple of in-house services offered here:
i.Nice and resourceful library with a wide range of books
ii.Board games to play and many more!
3.Fenny's Lounge and Kitchen
It is a fine bar for people looking for a place to hang out with friends. Offering both indoor and outdoor/terrace seating arrangements, it is one best birthday places in bangalore for adults.
Nearby landmark: Football Alley
Unique features of this place:
•Beautifully decked to offer a cozy ambiance, the place will add to your celebration the much-needed warmth.
•There is even a separate food menu and fun activities arranged to keep your kids engaged.
•It holds the reputation of being one of the best terrace lounges in the city of Bangalore.
• Make sure to add these food items to your birthday food list:
i.Wood Fire Pizza
ii.Caramel Pudding
iii.Barbeque Prawns
•Some of the beautiful add-ons that this place offers guests for birthday celebrations under their roof are as follows:
i.Basic party decorations
ii.A special birthday cake
iii.DJ music and a spacious dance floor to show your moves
iv.Late-night birthday celebrations
And there you go! Check out these fantastic birthday party places in Bangalore for adults today, and plan a great birthday party this year!