Traveling is the best form of learning. It lets us break free from our monotonous life, it makes us appreciate the finer and smaller things of life. Traveling is said to be fatal to prejudice, bigotry and narrow-mindedness.
Everyone must travel from time to time, it brings out the best and worst in us. Seasoned travelers will tell you, while on the move its essential to have a few travel specific accessories and gadgets. Travelling is more than filling your bags with stuff and flying off.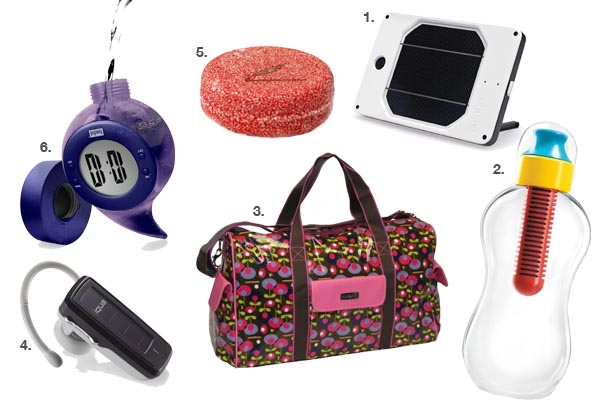 ->
It's absolutely essential to carry your travel documents, cash, and credit cards in a safe and secure way. Our regular wallet or purse is simply not equipped to carry these essential items safely and securely. International travelers just cannot do without a proper good quality travel document organizer. It's a good idea to invest in good organizer. There are so many different types of organizers to choose from such as sling bags, wallets, waist pouch etc. Better safe than sorry when you are long way from home.
-> It's very important to safeguard our luggage and baggage, whether you are on an international trip or local one. Carry a few good locks and chains to secure your bags and suitcases. There are number of options available in the market, one can get a lock that uses keys or a number coded lock, both of these systems are available as cable locks and the usual metal hook locks.
-> One accessory which is often overlooked is luggage tags. It's easy to get confused and pick up a wrong suitcase from the conveyor belt, although the situation sounds funny for a movie plot. It would be a nightmare to be standard with someone else's clothes in real life. There are lot of funky designs available in the market, personalized luggage tags also make great gifts for travel enthusiasts. Check these cool travel accessories online India.
-> We all love our phones, tablets, laptops, cameras, & e-book readers. In case you are traveling abroad, you should know different countries use different kinds of electric plug sockets. Thus, it becomes mandatory to carry all in one adapters to cover all bases and always be charged. Along with adapters, it would be good idea to carry a good capacity power back-up. So that you always stay connected and safe. For more cool travel accessories for guys online.
Traveling is one of the most exhilarating experiences of life. Travelling is trans-formative, it lets us unplug from the pulls and pushes of technology and lets us engage in new activities in new places. We have a better chance of getting rid of bad habits be it physical, mental or emotional while travelling. With the right travel accessories that can be found at Drupper.com be safe and comfortable while exploring the world.