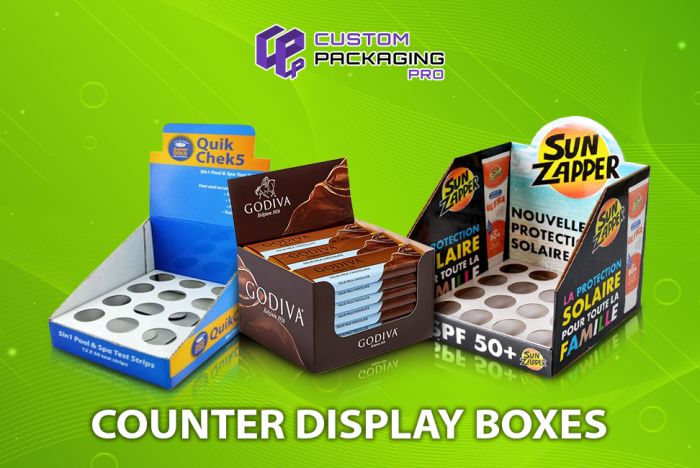 When you walk into a store and find all the counters empty how long do you think you would stick around in the store? Display Boxes are an effective strategy that not only help a passerby become a potential customer but also helps you engage the customers that walk into your store for a few minutes longer. In just a matter of these extra few minutes, your prospect or potential buyer can be transferred into a successful buyer. With some of your products out for display you are making your product more visible, more available to your customer. It helps show your customer the variety of options that they have. Moreover, it helps your customers have a better interaction with your customer when it is more accessible and they can test it out from the way they look to the way they function. They enhance the beauty of your counters and make your business look much more attractive. However, there are many different kinds of containers that you can choose from to perform these functions, some more than others.
Stand Up counter top boxes
If your product is larger and needs more space than this type of displays is the perfect option for you. You can place them tactfully at the cash counter so that they have maximum visibility. This way even if the customer is not buying the product they are looking at when they come in and go out of your store. This ultimately helps your customer keep the product in mind. The next time they are looking for something in a similar niche they are much more likely to choose your product over the others because your product will be more familiar to them than the rest of the products. They are customized such that they properly fit your product and its brand. This way you are attracting customers by giving representation to its distinct features.
These are a unique type of carrier that can be used to display products. They are ideal for representation to books and other similar products like magazines, etc. These stands are especially beneficial for conserving space, so you can arrange a large number of books on these stands and still be giving a lot of visual representation to your products. If these kinds of displays are placed at a distinct position, they will gain the attention of the customers much faster. The heavy-duty cardboard material that is used and the use of multiple layers help these carriers to stand upright and stay grounded in position. Moreover, they are available on one side as well as a four-sided book house structure.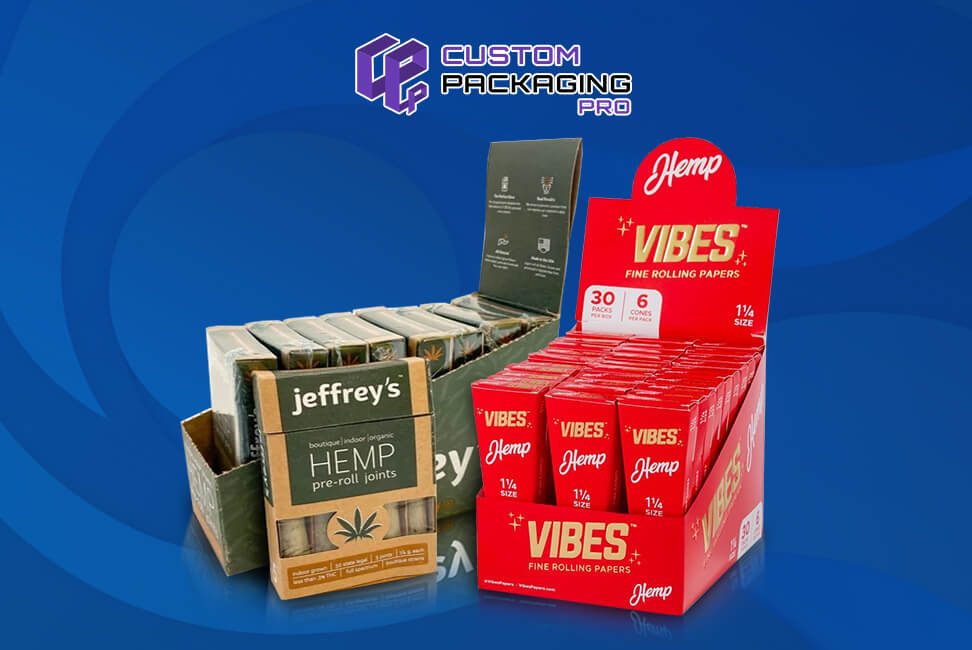 Small Cardboard Soap boxes
These are a common type of Display container that is used in almost all kinds of shops. Their open structure allows them to gain maximum visibility. It is more suitable for smaller products like Lip balms or they can be used as effective Soap Boxes but they are not the kind that you can use for larger products. It is used to attract customers and since they are so readily available for the customers it will encourage impulsive buyers. There is no type of industry that these kinds of encasements are limited to. All kinds of products can use them to display their products to their customers. They offer a significant amount of space so they are also useful for conserving space. You can place a large number of products in just one box alone.
3-Tiers Displays
These 3-fold display bin type displays are perfect for catching attention with their unique design. They are also known as cardboard store fixtures. The products that are having a harder time selling out can be removed from the aisles and placed inside them so that they can secure more sales. Apart from their unique design they also tend to have a removable header to catch more attention. They are crafted with black-coated corrugated cardboard which can fit well with any type of store setting. It helps you save floor space by vertically displaying products. Bin displays are intended for items that are more neatly packaged like food or books and magazines.
Power-Wing Displays
The best thing about these displays is the innovative design that instantly catches anyone's attention. These kinds of Boxes are more sturdy, reliable, and much more cost-effective. They have a wide header and a wider base that is useful for the functionality of the product. The length of this packaging is satisfying enough to offer plenty of hook space. Most of these kinds of display vessels tend to have a detachable base this feature makes it much easier for these boxes to be placed on the floor or the wall. The type of packaging helps increase your sale of products by helping the products stand out among the rest of the products on the shelves. They are mostly shipped as pre-packed boxes that are ready to be set up adding to the ease of use.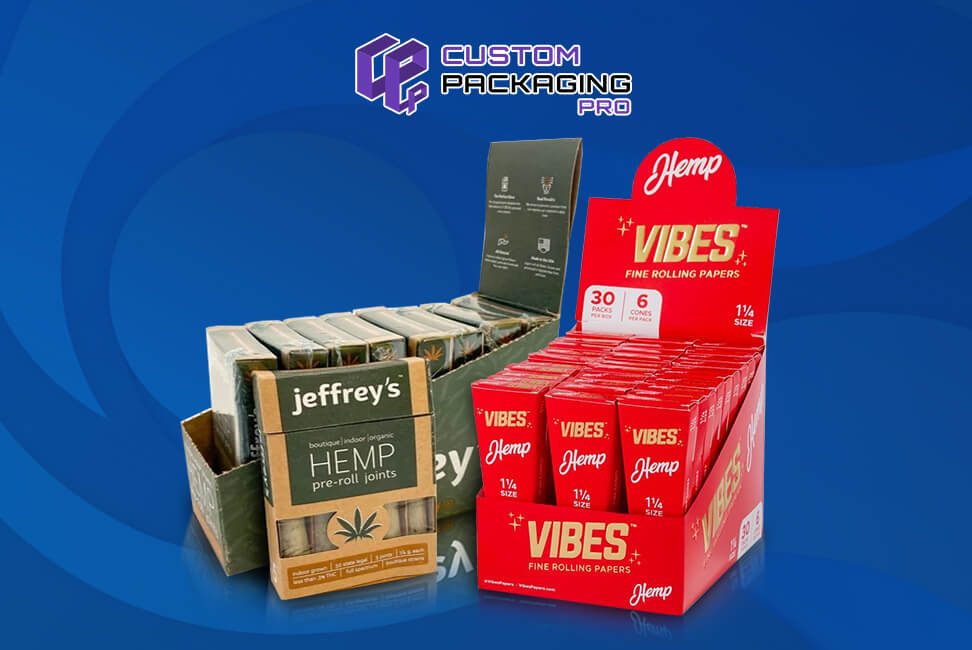 Pre roll counter boxes - The special cardboard displays
Customizing your boxes is very important for your brand. The entire point of placing your displays where they are more visible is so that the customers will get more exposure to your brand and its products. Using your custom Logo and the customized design to represent your product is very important so that you gain more exposure you can make your choice about displays depending on your product like Pre Roll Counter Boxes are great for smaller products like lipsticks and lip-glosses.