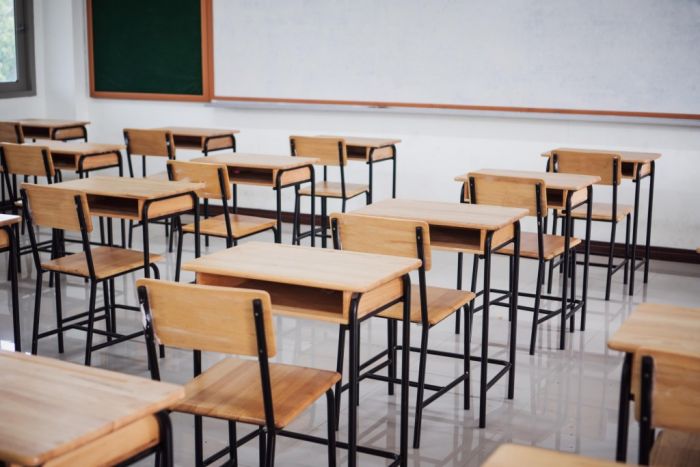 BONN, Germany/UNITED NATIONS, Sep 18 (IPS) - Aryan is a 15-year-old girl from Afghanistan who lives with her family in a shelter in an undisclosed country in Europe. She doesn't go to school. But she is hugely creative. And it shows in how she occupies her time during the day — writing poetry and making bracelets and earrings that she hopes to sell online one day.
Her mom is creative too. Though her creativity stems more from necessity and a need to care for her family. At the height of the COVID-19 lockdowns when Aryan's mother couldn't find a supply of protective masks for her family to wear, she made them out of socks.
Aryan likens the COVID-19 lockdowns to a war, one without the dropping of bombs.
But she says life is more difficult for those without a place to live, with no home and no shelter.
She thinks specifically of what is happening on the border of Greece and Turkey. In the refugee camps, particularly Moria, which is located on the Greek island of Lesbos.
"How crowded and cold it is there, how can people be so blind to forget the children, how their toys can become infected from dirty water and from garbage all around," she says.
Not just a health crisis but an education crisis also
Aryan is sadly just one of the world's 40 million displaced children. Her story is just a chapter of the larger story faced not only by refugee children but also the 75 million children living in conflict zones. Children whose lives have become more complicated by the COVID-19 pandemic. According to the United Nations, school closures resulting from the pandemic have affected 1.6 billion learners across more than 190 countries.
"We are facing an economic and a health crisis, which has now become an education crisis. And the people who are hardest hit are the 30 million refugees, the 40 million displaced children, the 75 million children in conflict zones. And we know from the reports that we've just heard … despite all our efforts the situation is just getting worse and not better and we have to do more," former Prime Minister of the United Kingdom Gordon Brown said yesterday Sept. 17.
Brown was speaking at a webinar on the sidelines of the United Nations General Assembly hosted by Education Cannot Wait (ECW) — a multilateral global fund for education in emergencies and protracted crises — titled "The Future of Education is Here for Those Left Furthest Behind". He was joined by education advocates, leaders and politicians, as well as fellow teachers from around the world.
Seeing young children from Moira, forcibly on the move, must be catalyst for supporting their education
Brown is chair of the ECW high-level steering group and also the U.N. special envoy for global education, brought attention to the current situation in Moria, which was devastated on Sept. 8 by a fire.
According to Human Rights Watch, the destruction in the largest refugee camp in Europe, left some 13,000 refugees and asylum seekers without shelter and services.
Greek authorities have been attempting to move people to a new camp, while Germany has offered to give shelter to some of the refugees and asylum seekers.
But Brown had raised the tragic situation of the camp two years ago.
"I highlighted the tragic situation of three young teenagers who couldn't get education or any resources at the Moria camp in Greece. Young people who were driven to try suicide themselves. Losing hope, desolate, they tried to take their own lives. And I appealed for more funds to help the refugees there and in the other camps nearby," he recalled.
"A few weeks ago, when I was trying with others to get money into this camp for help with education, we had one of the worst fires we have seen. Today we are seeing hundreds of people moving from that area into other camps in the area but worried about their future," Brown said.
He said that if there was anything to persuade people to do more and commit to the education of children in conflict it was seeing young children from Moira, forcibly on the move "having to find a new camp for themselves but still in need of the education and the help and the support that we haven't been able to give so far," Brown said, emphasising that this was the mission and task at ECW and to ensure that millions of people and displaced refugees have a better future.
Read the full story, "Helping Make Education a Reality for the 75 million Children in Conflict Zones", on globalissues.org →
https://www.globalissues.org/news/2020/09/18/26845