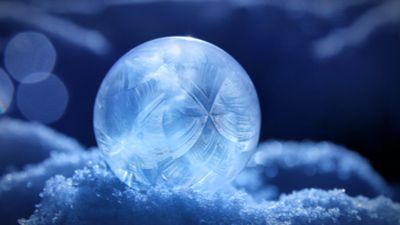 In Genshin Impact, Ganyu may have similar skills to Amber, but make no mistake, she doesn't suffer the same problems as her. Shortly after her release, players have noticed and taken advantage of her ability to deal damage, even outranking Diluc in DPS.
Her Elemental Skill leaves a frost flower, dealing Cryo damage to enemies surrounding it. It also keeps enemies' aggro, leaving Ganyu free to take aim. If the flower shatters or its duration ends, it deals another wave of Cryo damage. How many hits it can take before shattering depends on Ganyu's HP.
Her Elemental Burst gathers the frost and snow in the atmosphere into a Cryo Pearl. She then releases it into the sky where it'll rain icicles for a set duration. The rain isn't as random as it seems, as every few seconds, an icicle will target an enemy within its area of effect. In contrast to Amber's Fiery Rain, Ganyu's Celestial Shower lasts quite a long time.
Something that sets her apart from other bow users is her charged attack. While most archer characters only have one level of charge, Ganyu has two. The first level fires a normal Cryo-charged arrow. The second level fires a 'Frostflake Arrow' which blooms upon hit, dealing an additional AoE hit.
All of her talents scale well and with the Blizzard Strayer set, Ganyu can be a real powerhouse. She even has Crit Damage as her Ascension skill, which boosts her DPS abilities even further.
Ganyu Genshin Impact Character Story
Read More