Fabric is what should always be your priority while shopping for any outfit. The fabric offers comfort, style and decides the overall appeal of the wearer. Make sure that you pick the right kind of fabric depending on your personal style, season and the theme of the occasion. What if we bring you four most amazing types of fabrics for women salwar suits which are forever going and can be worn for any season or occasion??? You heard it right. Here are four different and most alluring types of fabrics of women clothing which will never let you down. There you go!!!
Salwar suits are the most comfortable and stylish ethnic wear of women clothing. The three piece attire can be worn for both causal and party wear occasions. It's time to grab these amazing salwar suit fabrics in your wardrobe and get dressed to become the fashion icon of the season. Peep in...
Khadi Salwar Suits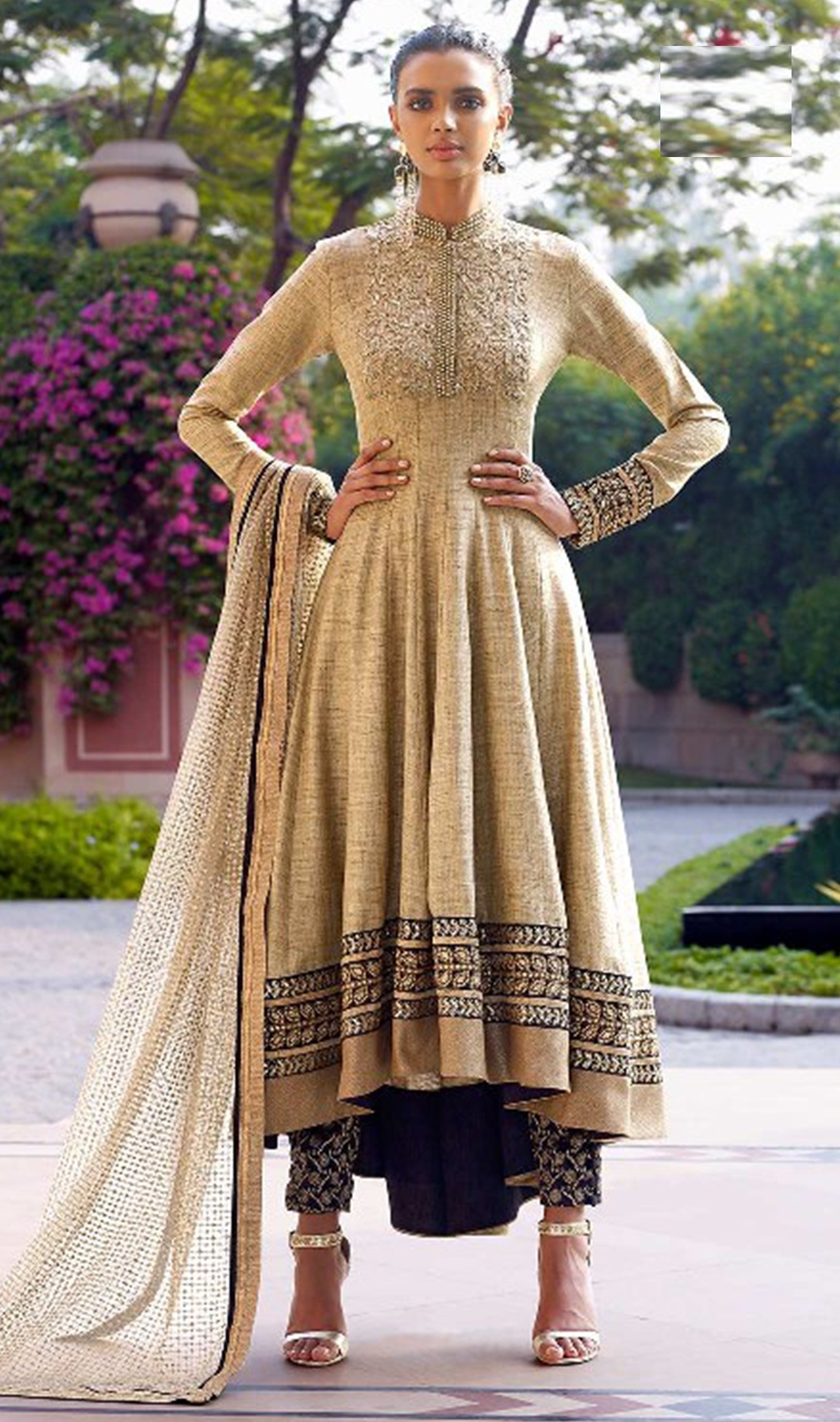 The hand-woven material of Indian clothing will never disappoint you and is always the best choice to give your best shot for any occasion. The raw and rustic appeal of Khadi silk salwar suits is matchless and forever unbeatable. Slip into these ethereal staples and bring the best out of your classic ethnic avatar.
Cotton Salwar Suits
Known to be the most fashionable and evergreen fabric of clothing, cotton has always been the most picked and foremost choice of modern women. The crisp texture and fuller appeal of cotton suits will elate your soul and bring you under the spotlight of any occasion. Check online salwars and suits in cotton and start shopping.
Chiffon Salwar Suits
The lightweight and easy manageability of chiffon suits make them the best clothes of every season. Coming in a range of prints and shades, explore these trendy women dresses online and pick what suits your personal style and the theme of the occasion. Don't let this one go.
Silk Salwar Suits
Who wants to miss the lustrous texture and royal appeal of silk suits???
The best party dresses majorly come wrapped in silk threads. Also, the fabric is perfect for both summers and winter season due to its incredible absorbing property. It doesn't stick to skin and let you breathe comfortably.
WRITTEN BY
Manisha Dubey